CLIENTS TAKEN BY APPOINTMENT ONLY
Annetta's Pantry provides groceries for those in need. Our pantry serves 425-450 families per month in northeast Allegan County, Michigan by appointment only. Clients are welcome to receive groceries once every four weeks.
ANNETTA'S FOOD PANTRY HOURS: 
Monday 10a-4p | Tuesday 10a-4p | Wednesday 10a-4p | Thursday: 1p-7p | Friday 10a-2p
Call Marlene Schaendorf at 616-681-4673, Ext. 14 for more information.
If more food or services are needed, we help the client determine if their crisis is short-term or long-term and fashion our services to meet their needs.
FINANCIAL DONATIONS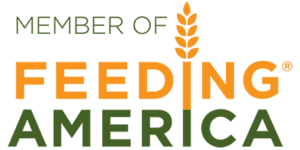 Please consider a financial contribution online to Feeding America West Michigan Food Bank.
Our account number is #01928 and all funds donated on our behalf provide food directly for Project Hope. Call for details at (616) 681-4673.
FOOD DONATIONS
You may donate food directly to our ministry.
Peanut butter and soups are in high demand and are always appreciated. Fresh grown fruit and vegetables are welcomed in season.
Gardners: grow an extra row for Project Hope!
Hunters: All donated meats must be processed by USDA butcher. (Byron Center Wholesale Meats is certified)
No home canned or home processed foods allowed – sorry!
Pantry accepts bags of food donations during open business hours.
Please call ahead to make arrangements for large donations. Pick up may be available depending on circumstances.
Church and school food raisers are appreciated.
You have blessed us so we can be a blessing to others. We reserve the right to decline any donated item that does not meet our needs. Thank you for your cooperation and donation.